Partner With Us
It's never too early to get involved! Based on your objectives, we can create bespoke packages designed specifically for you.
From presenting your expertize on the main stage to hosting the infamous Drinks Reception. You can partner with us showcase your brand and make valuable new connections. Opportunities predominantly lie in 3 main categories: Thought Leadership, Branding & Networking.
Discuss your objectives with Thomas Noszczak, Commercial Partnerships Director; [email protected]
OR REGISTER YOUR INTEREST IN SPONSORSHIP HERE.
Register As A Delegate
New Privacy-Enhancing Technologies (PETs) are being developed that can extract data value in order to unleash its full commercial, scientific and social potential, without jeopardizing the privacy and security of this information.
Step into interactive discussions and engaging presentations on the latest technologies within the Privacy-Enhancing Technologies Industry today. 
Book here today at our pre-launch rate to benefit from the lowest available prices.
OR REGISTER YOUR INTEREST FOR 2023 HERE.
PREVIOUS ATTENDEES

Testimonials
Hear from participants from the 2022 Privacy-Enhancing Technology Summit Europe as they share their thoughts on what they enjoyed.
Myself and Zama were really pleased to be a platinum sponsor of this year's PETs Summit in Zurich. Privacy Enhancing Technologies really are the future of how we protect and preserve data across industries and geographies. It was a pleasure to meet and interact with colleagues from various backgrounds and to take part in conversations that are absolutely critical to the future of these groundbreaking solutions.
I really enjoyed the diversity of attendees backgrounds ad work experience, from deep tech to customer-facing roles. One of the main challenges for the wide adoption of PETs is to connect people working on the technologies they rely on with those who develop or deploy concrete solutions, and this event was one of the rare an precious opportunities to do that.
It was great getting together with experts and solution providers, finally in-person, in order to exchange on PET and to learn about most recent developments.
I've acquired basic knowledge about PETs and potential applications on use cases applicable in my industry.  I could also network and establish some relationships.
Having the opportunity to learn from more advanced industries and explore own use case ideas with providers.
I really enjoyed both the sessions and networking opportunities. It's a small community so getting everyone in a room together is incredibly valuable 
I really appreciated the presentation of the business cases with PET. It highlights the challenges for PET integration.  
For the first time over a few years, the main pioneers of secure computing were together in the same room. Very little time was left to breathe.
After 3 years of pandemic, great to get connected in physical with peers, academics,  and technology expert on PETs. Workshop a bit short in timing but really interesting especially discussion on the benefits but also the challenge and barriers PETs user may face.
Really enjoyed meeting everybody working on PETs.
Previous Speakers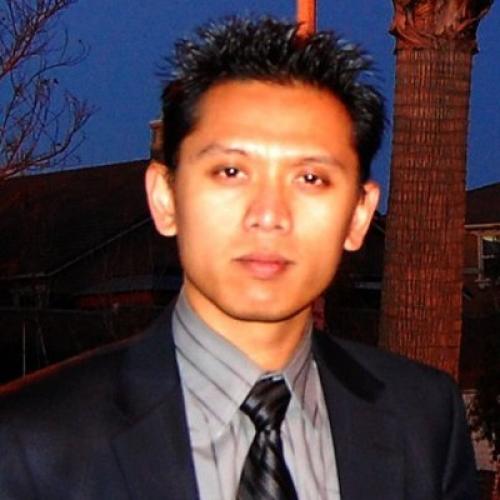 Edmund Situmorang
Over 15 years in senior management experience with passion in Strategy, Information Technology, and Human Capital Development with a motto of "Invest in People". Has been a speaker and Community Resource on Digital Transformation and Security, Data Science and Artificial Intelligence and has been invited to many International Leaders' Summit to speak on Machine Learning, Natural Language Processing, Project Management and Digital Marketing.
Has been studying abroad since early teens, graduated High School in the Philippines and finished his bachelor's degree in Computer Science and took on Master's in Business at the age of 17. Worked in United States for 11 years as Programmer and Strategist, and enthusiastic about technology especially in the field of Artificial Intelligence.
John Wei
Venture Investment Director
John Wei is a venture investment director at Applied Ventures. He focuses on a range of deep tech areas and industry verticals, including advanced materials, semiconductor manufacturing and industrial & enterprise software. He also manages Applied Ventures' investment activities in the Greater China region.
Prior to joining Applied, John was a key member of the SABIC Ventures investment team, where he led multiple investments in advanced materials, energy, sustainability, manufacturing and agriculture space in North America, Europe and Greater China.
Earlier in his career, John held various commercial and technical roles at The Linde Group and General Electric with experiences mostly in the petrochemical, power generation, alternative energy and oil & gas industries.
John has a Bachelor degree from Tsinghua University and a PhD from Rutgers University, both in Chemical Engineering. While at Rutgers, he also earned a Master's degree in Computer Science. In addition, John holds an MBA degree from UCLA with a focus in Finance and Entrepreneurship.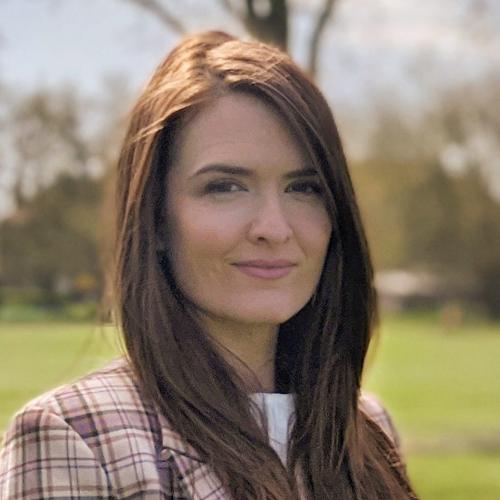 Dr. June Brawner
Dr. June Brawner is a policy advisor at The Royal Society, the UK's national academy of sciences. She leads the Society's work on Privacy Enhancing Technologies (PETs) within the Data and AI policy team, which is developing policy and promoting debate that helps the UK safely and rapidly realise the growing benefits of data science and digital technologies.
June's career in academic and policy research spans the US, UK, and Central / Eastern Europe, with a focus on environmental data for policymaking. Prior to her current role she worked as a research consultant and has previously completed fellowships with the Fulbright Commission and Columbia University's Council for European Studies.
As an anthropologist, June is especially interested in the 'social life' of data: the cultural and political factors that hinder or promote the equitable use of data for research, innovation, and decision-making. To this end, she sees upholding the right to privacy as a key technical and social challenge in using data for societal benefit.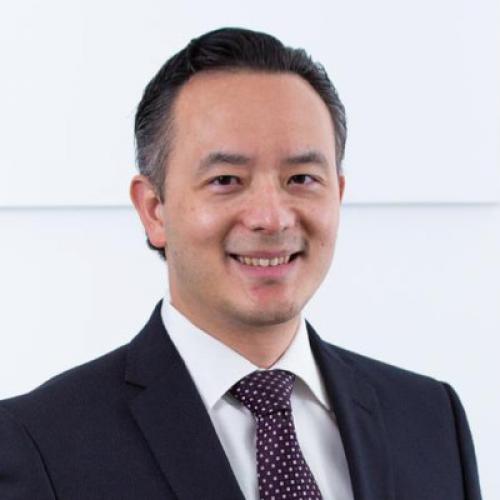 Zee Kin Yeong
Assistant Chief Executive (Data Innovation and Protection)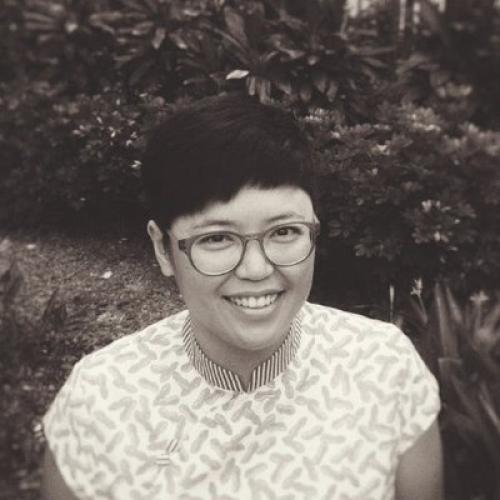 Wan Sie Lee
Director, Data Innovation and Protection Group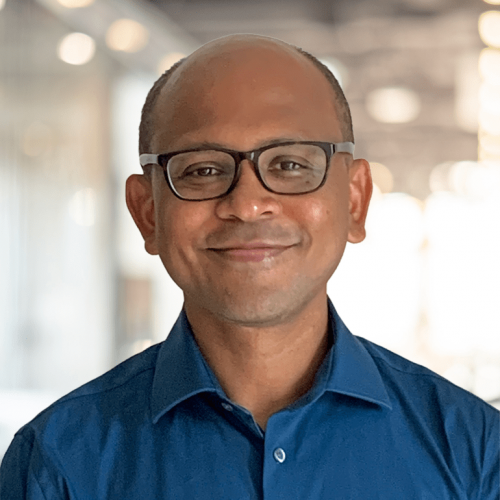 Shameek Kundu
Head Of Financial Services and Chief Strategy Officer
Shameek Kundu is Chief Strategy Officer at TruEra. and one of the representatives from Singapore at the Global Partnership on AI, where he is co leading a project to demonstrate the practical use of Privacy Enhancing and adjacent technologies for well-governed data access for "AI for good" projects.
Shameek has spent most of his career in driving responsible adoption of data analytics/ AI in the financial services industry. He is a member of the Singapore Government's Advisory Council on AI and Data, the Bank of England's AI Public-Private Forum and the Monetary Authority of Singapore's Steering Committee on Fairness, Ethics, Accountability and Transparency in AI..
Until 2020, Shameek was Group Chief Data Officer at Standard Chartered Bank, where he helped the bank explore and adopt AI in multiple areas, shaped the bank's internal approach to responsible AI, and had direct experience of working on data privacy, data sovereignty and data sharing issues in a commercial context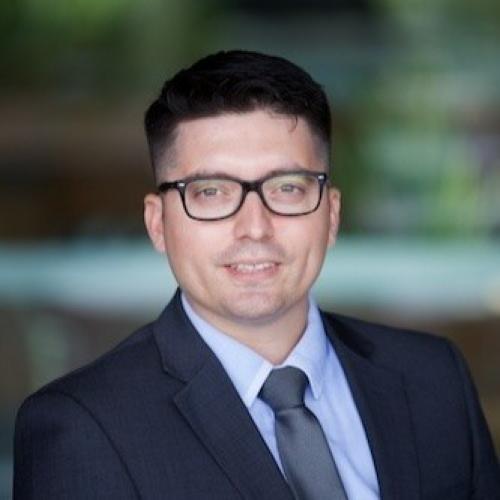 Erick Aviles
Privacy Lead for Korea, Japan, Australia and NZ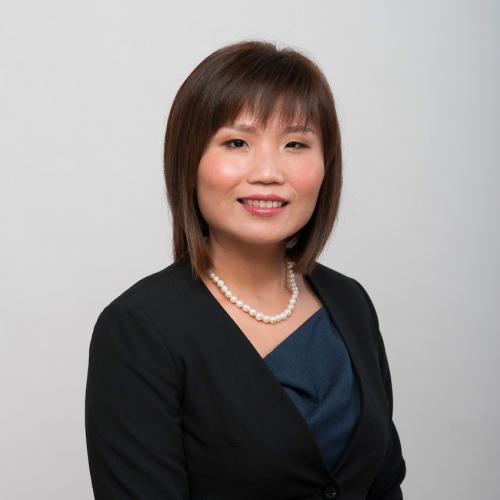 Angela Xu
Angela is currently the APAC lead on Google's Privacy Legal team. She started her career in the Singapore government with a focus on technology and privacy - later becoming one of the founding members of the Personal Data Protection Commission. Prior to Google, she held regional privacy positions at Uber and the Great Eastern insurance group.She is a privacy, data protection and data governance specialist with experience in privacy counselling, drafting regulatory guidelines, developing and implementing privacy programmes. She volunteers with AsiaDPO, a Singapore registered society for privacy and data protection professionals as a Management Committee member.
Adhiraj Saxena
Manager, Data Innovation and Protection Group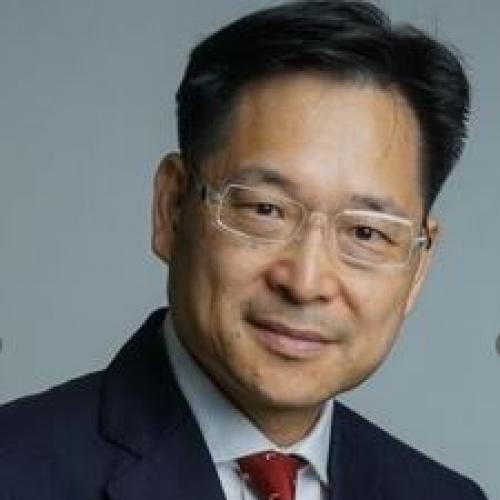 Kwok Yan Lam
Associate Vice President, Strategy and Partnerships, President's Office and Professor, School of Computer Science and Engineering
Nanyang Technological University
Professor Lam is the Associate Vice President (Strategy and Partnerships) and Professor in the School of Computer Science and Engineering at the Nanyang Technological University (NTU), Singapore. He is concurrently serving as Director of the Strategic Centre for Research in Privacy-Preserving Technologies and Systems (SCRIPTS), and Director of NTU's SPIRIT Smart Nation Research Centre. From August 2020, Professor Lam is also serving as a Consultant to the INTERPOL. In 2018, Professor Lam founded TAU Express Pte Ltd as an NTU start-up upon successful completion of the Intelligent Case Retrieval System (ICRS) project, performed in collaboration with the Singapore Judiciary under the SPIRIT Smart Nation Research Centre. In 2012, he co-founded Soda Pte Ltd which won the Most Innovative Start Up Award at the RSA 2015 Conference. Prof Lam received his B.Sc. (First Class Honours) from the University of London in 1987 and his Ph.D. from the University of Cambridge in 1990. Professor Lam has been an active Cybersecurity researcher since 1980s. His research interests include Distributed and Intelligent Systems, Multivariate Analysis for Behavior Analytics, Cyber-Physical System Security, Distributed Protocols for Blockchain, Biometric Cryptography, Homeland Security, Cybersecurity and Privacy-Preserving Techniques.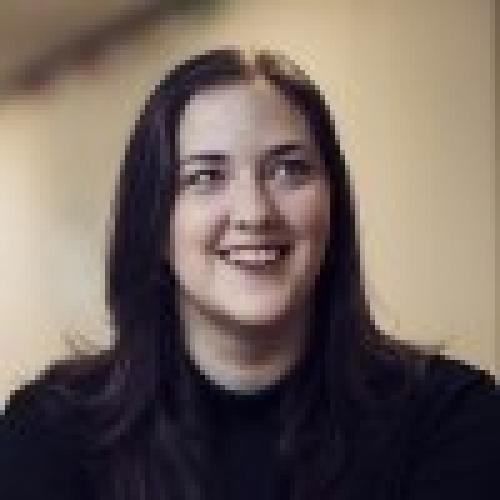 Stephanie King
AI Initiatives Project Manager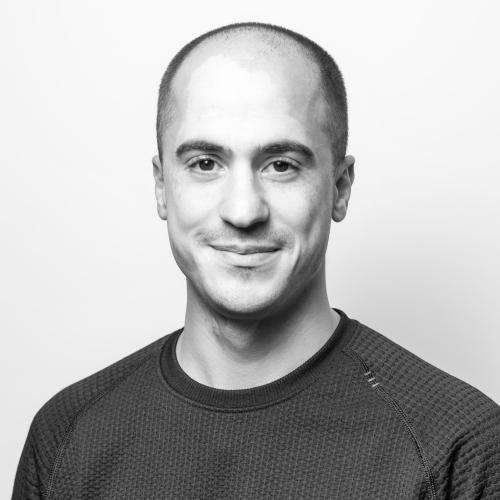 Ryan Lasmaili
Ryan has since childhood been fascinated by technology breakthroughs from space travel to EnviroTech, and in the last 12 years he has been involved with technology startups developing solutions to major problems. Ryan's background is in financial mathematics with a passion for astrophysics and economics, having also worked in corporate environments in roles ranging from project manager to senior analyst, reporting to executives in listed multinationals. Ryan is always looking for ways to improve and apply his out of the box thinking to solving major cybersecurity problems with his biggest undertaking to date solving today's and tomorrow's data encryption & protection challenges.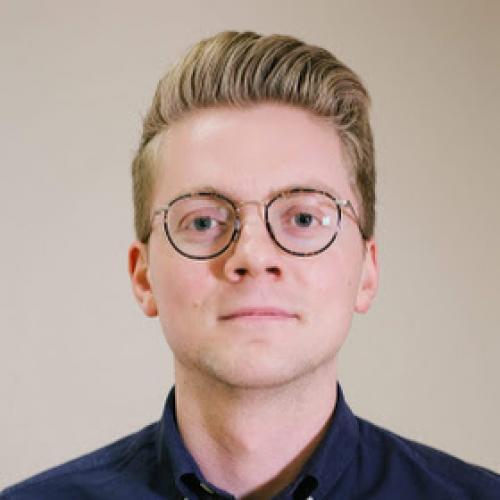 Dave Buckley
Senior Technology Policy Advisor
Centre for Data Ethics & Innovation
Dave Buckley is a senior technology policy advisor at the Centre for Data Ethics and Innovation, which leads the UK Government's work to enable trustworthy innovation using data and AI. He leads the CDEI's work on privacy enhancing technologies to support responsible data access. He has led the development of CDEI's PETs Adoption Guide, has conducted research into novel data intermediaries, and has worked with teams across the UK public sector to provide advice and guidance on the responsible use of data-driven technologies in the social care sector and in tackling online harms. Prior to joining the CDEI, he worked in a number of software and data engineering roles in the private sector.
He holds a Masters in Physics from Oxford University, and a Masters in Digital Culture from King's College London, where he conducted quantitative research into hate speech on social media.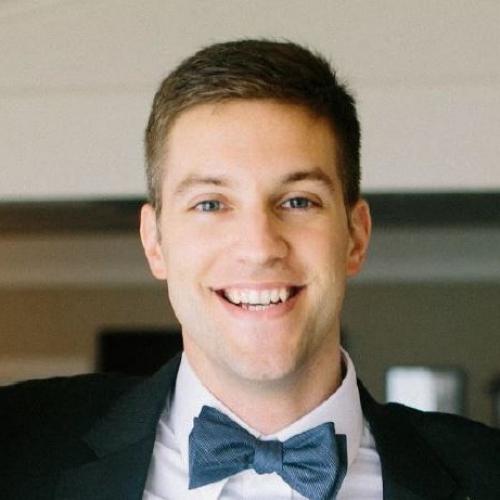 Michael Andrew
Michael Andrew is the Head of Data Analytics at Zuellig Pharma, leading the regional Data Analytics team and supporting product analytics across Zuellig Pharma's other digital solutions. With more than 10 years of experience with data management, statistical modelling, and marketing effectiveness he has helped establish, grow, and continuously innovate the Data Analytics team.
In his role as Head of Data Analytics, Michael is responsible for managing and leading teams to build, sell, manage, and deploy Data Solutions that have a proven track record of success. These include initiatives such as Zuellig Pharma's Commercial Analytics solutions that provide segmentation and targeting recommendations based on customer purchasing behaviors, Supply Chain Analytics focused on enhanced visibility for inventory management and demand forecasting trends, as well as Business Intelligence as a Service that supports clients' initiatives through data management and analytics capabilities.
Michael actively champions the use of data analytics in making healthcare more accessible and leads his teams with a mindset to constantly learn and improve with the latest data tools and technology. His team's data-driven approach helps customers find the answers they need within the data. Michael is an alumni from the University of Pennsylvania, Wharton, with a Degree in Economics.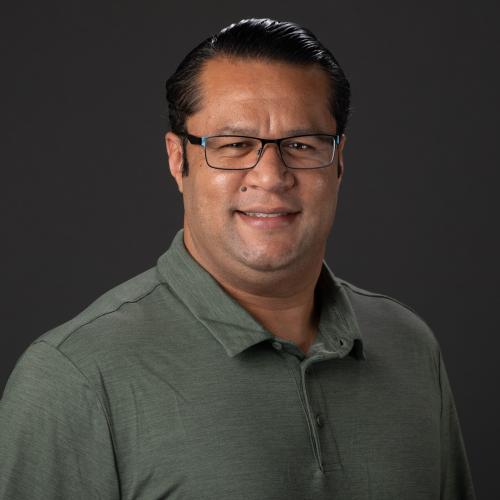 David Silva
David William Silva is the Chief Technology Officer at Algemetric. He is responsible for translating business strategies and objectives into efficient, user-friendly, secure, and privacy-preserving data-centric solutions to enable organizations to extract maximum value from data correctly. David started his career as a Software Engineer focused on web services and agile software development. This experience led him to be involved with several projects, from startups to government and large corporations in many different fields. After 17 years of conducting R&D in Brazil, David moved to the US to engage in scientific research applied to a global industry of security and privacy, which has been his focus for the past seven years. David leads the technical operation at Algemetric.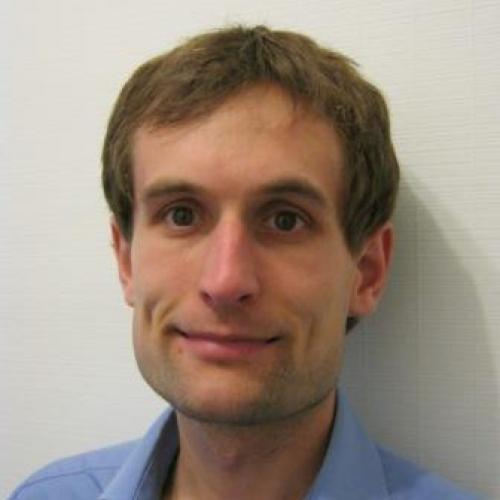 Mark Durkee
Head of Data and Technology
UK Centre for Data Ethics and Innovation
Mark works for the Centre for Data Ethics and Innovation, leading a portfolio of work including the Centre's work on privacy enhancing technologies, and public sector algorithmic transparency. He previously led CDEI's Review into Bias in Algorithmic Decision-Making. Prior to joining CDEI in 2019, he worked in a variety of technology strategy, architecture and cyber security roles in the UK government, as a software engineer, and completed a PhD in theoretical physics.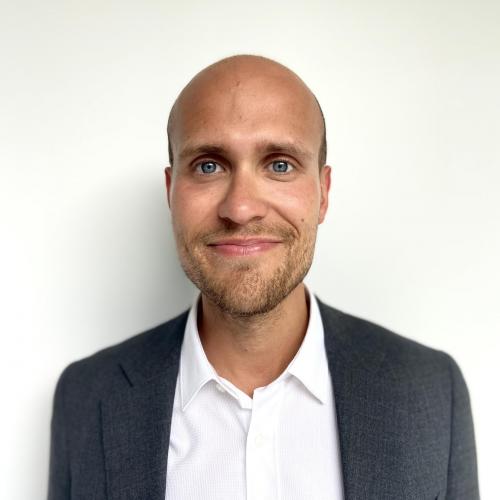 Ott Velsberg
Ministry of Economic Affairs and Communications, Republic of Estonia
Ott Velsberg is the Chief Data Officer for the Estonian government. He oversees strategic coordination and implementation of data science and data governance in Estonia, including domains like artificial intelligence, privacy enhancing technologies and open data. He is also a Ph.D. researcher in the department of Informatics at Umeå University. His research concentrates on the use of information systems in the public sector, with a special focus on the use of the Internet of Things (IoT).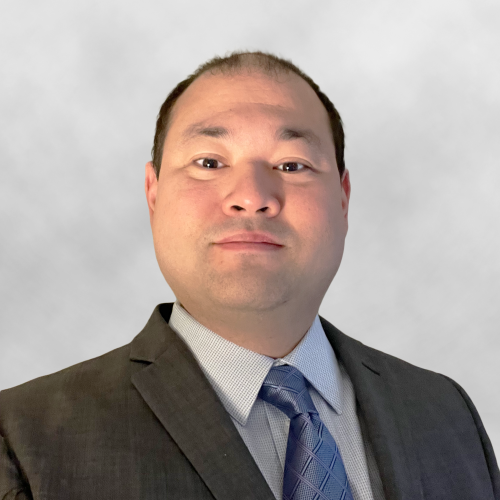 Domnick Eger
Principal Architect, Field CTO
Domnick is a Field CTO who leads the global field practice that helps drive customer adoption and bring new product integrations back to the Product organization. He has spent over 20 years in software development and automation engineering that has helped many companies in the Phoenix markets as well as other global companies. He has a diverse background in CDN, Security Ops, Business Management and DevOps practices.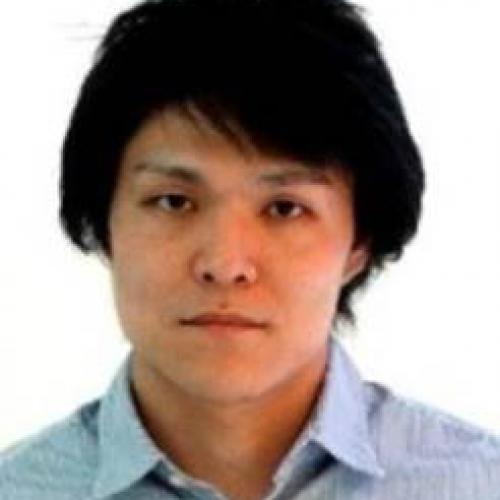 Suguru Iwaya
Director, Policy and Planning
Headquarters for Digital Market Competition, Cabinet Secretariat, Japan
Suguru Iwaya is a director for policy planning at the Headquarters for Digital Market Competition, Cabinet Secretariat of Japan, where he works on a market investigation into mobile ecosystem as well as an initiative that promotes the use of decentralised identity. Suguru was a policy analyst in the Science, Technology and Innovation Directorate at the Organisation for Economic Co-operation and Development in Paris from 2017 to June 2022, where he worked on projects on data governance and risk management in digital economy. From 2008 to 2015, he worked for the Ministry of Economy, Trade and Industry of Japan. Suguru received a Master's Degree in Management and Strategy from London School of Economics and Political Science in 2017, a Master's Degree in Urban Regeneration from University College London in 2016, and a Master of Physics from Tokyo University in 2008.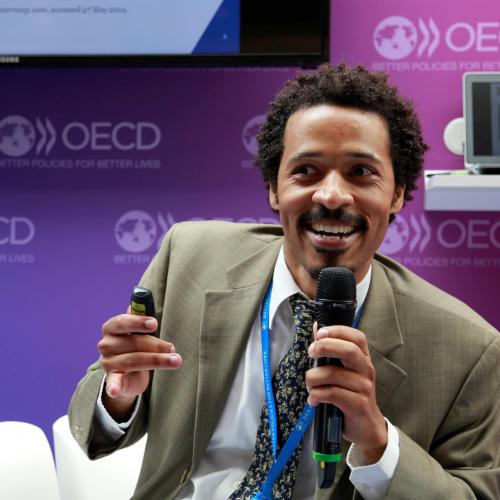 Christian Reimsbach-Kounatze
Information Economist and Policy Analyst
Christian Reimsbach-Kounatze is an Information Economist/Policy Analyst at the OECD Directorate for Science, Technology and Innovation (STI), where he has been working on topics related to the digital economy since 2008 and more specifically on data governance since 2010.
Since 2010, Christian has been leading OECD projects on data governance including: the OECD project on Data-driven Innovation, Enhancing Access to and Sharing of Data, and Data Portability. He is currently co-ordinating Phase III of the OECD Going Digital Project that focusses on Data Governance for Growth and Well-being, and is leading OECD work on "Emerging Privacy Enhancing Technology: Maturity, opportunities and challenges".
Before joining the OECD, Christian worked as a researcher at the Institute for Information and Market Engineering of the Karlsruhe Institute of Technology (KIT) and at SAP Research (Germany). Christian holds a Diploma in Information Science, Engineering and Management and in Economics, both granted by the KIT.
Tim Scott
Director, Privacy Enhancing Technology
Tim is a Director with Deloitte APAC's Risk Advisory, leading the Privacy Enhancing Technology ("PET") practice. He leads a cross disciplinary team that sits at the intersect of data science, data collaboration and data privacy. With a focus on helping his clients to understand, evaluate and implement PET's. Specialising in fully homomorphic encryption, secure multi-party computation, synthetic data and zero-knowledge proof and their applicability in solving real world challenges. He has been actively involved in the PET's community for the last 6 years and before joining Deloitte was Head of Strategic Engagements with an Australian listed start-up focused on the secure data collaboration space.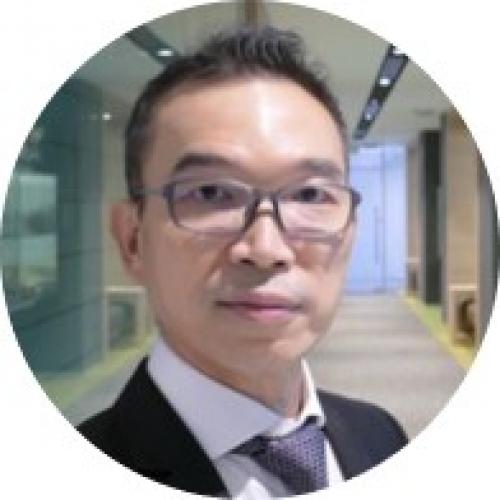 Charlie Hee Shing Chye
Director, SEA Risk Advisory
Charlie is a Director with Deloitte SEA Risk Advisory, leading the Data & Privacy practice with more than 32 years of industry experience, with 18 years in Cyber Security specializing in advisory and implementation of Data Loss Prevention and Data Governance solutions. Charlie focus in Deloitte is to evangelize the adoption of different technologies such as Privacy Enhancing Technology and Data Loss Prevention Technology to keep data safe from theft or lost. Prior to Deloitte, Charlie had worked for Reuter Consulting & Symantec Consulting as Managing Principal and Head of Emerging Technology for Asia Pacific & Japan respectively. Over his 32 years experience, Charlie had founded two companies in 2000 and 2008. One of the companies specialising in providing Cyber Security Professional Services to Financial Services Industry and Government clients. This company was subsequently bought over by a $50b Multi-National Corporation.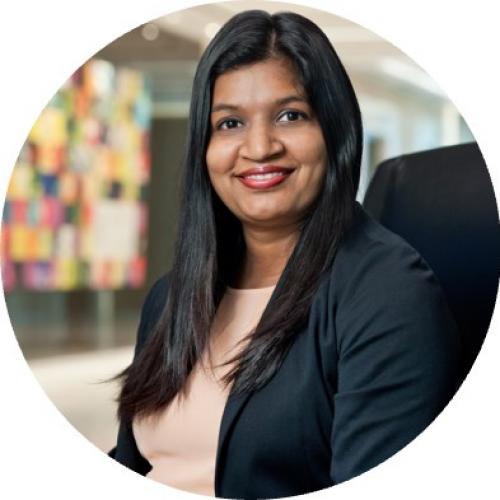 Maurya Velpula
Director, SEA Risk Advisory, Data and Privacy
Maurya is a Director with the Deloitte SEA Risk Advisory, Data & Privacy practice. She has over 16 years of experience in the provision of risk advisory services across public and private sector clients in Southeast Asia. Areas of focus include 1) Data Privacy and Protection 2) Enterprise Risk Management 3) Business Continuity & Crisis Management 4) Process Improvements.
Maurya has in-depth knowledge on privacy and data protection requirements in Singapore and the region. She also contributed to 3 nation-level initiatives in South-East Asia, two of which are for the development of data protection guides, self-assessment tools and certification standards. The third initiative is for the development of cloud outage incident response guidelines.
Testimonials from our eu & us events
Hear from our attendees and partners from the 2022 EU & US event as they share why their feedback!
The sessions were engaging and conference well organized. I met even more people than I'd expected and am leaving with entirely new perspectives. The opportunity to share our work with such an impressive and industry-oriented crowd was unparalleled.
I've acquired basic knowledge about PETs and potential applications on use cases applicable in my industry.  I could also network and establish some relationships.
It was great getting together with experts and solution providers, finally in-person, in order to exchange on PET and to learn about most recent developments.
After 3 years of pandemic, great to get connected in physical with peers, academics,  and technology expert on PETs. Workshop a bit short in timing but really interesting especially discussion on the benefits but also the challenge and barriers PETs user may face.
Having the opportunity to learn from more advanced industries and explore own use case ideas with providers.
Why Attend
The ability to share sensitive data securely and privately – whether internally or externally, cross border or within region – unlocks new opportunities for data access and use.
Privacy-enhancing technologies (PETs) can enable the sharing and use of data in a private and secure manner, changing the trust relationships between citizens, governments and companies.
The Privacy Enhancing Technology Summit Asia-Pacific will bring together leading global experts from a range of industries across the APAC region and beyond to discuss how to unlock the power of sensitive data and mitigate risk.
You will:
Gain strategies for unleashing cross-border and cross-silo data sharing and collaboration
Determine how PETs can support multijurisdictional compliance on the regulatory playing field
Understand how to build the business case for PETs adoption within your business
Hear case studies covering the possibilities and pitfalls of PET adoption in finance, healthcare and the public sector
Assess how to choose the right PET for the challenge
Explore the trends and projects for the confidential computing and PETs market
Join a series of industry and challenge focused roundtables to engage, network and share practical solutions
Meet, network and engage with those adopting and developing PETs solutions globally
Information Pack
Please complete your details to receive a copy of the 2022 Privacy-Enhancing Tech Summit information pack!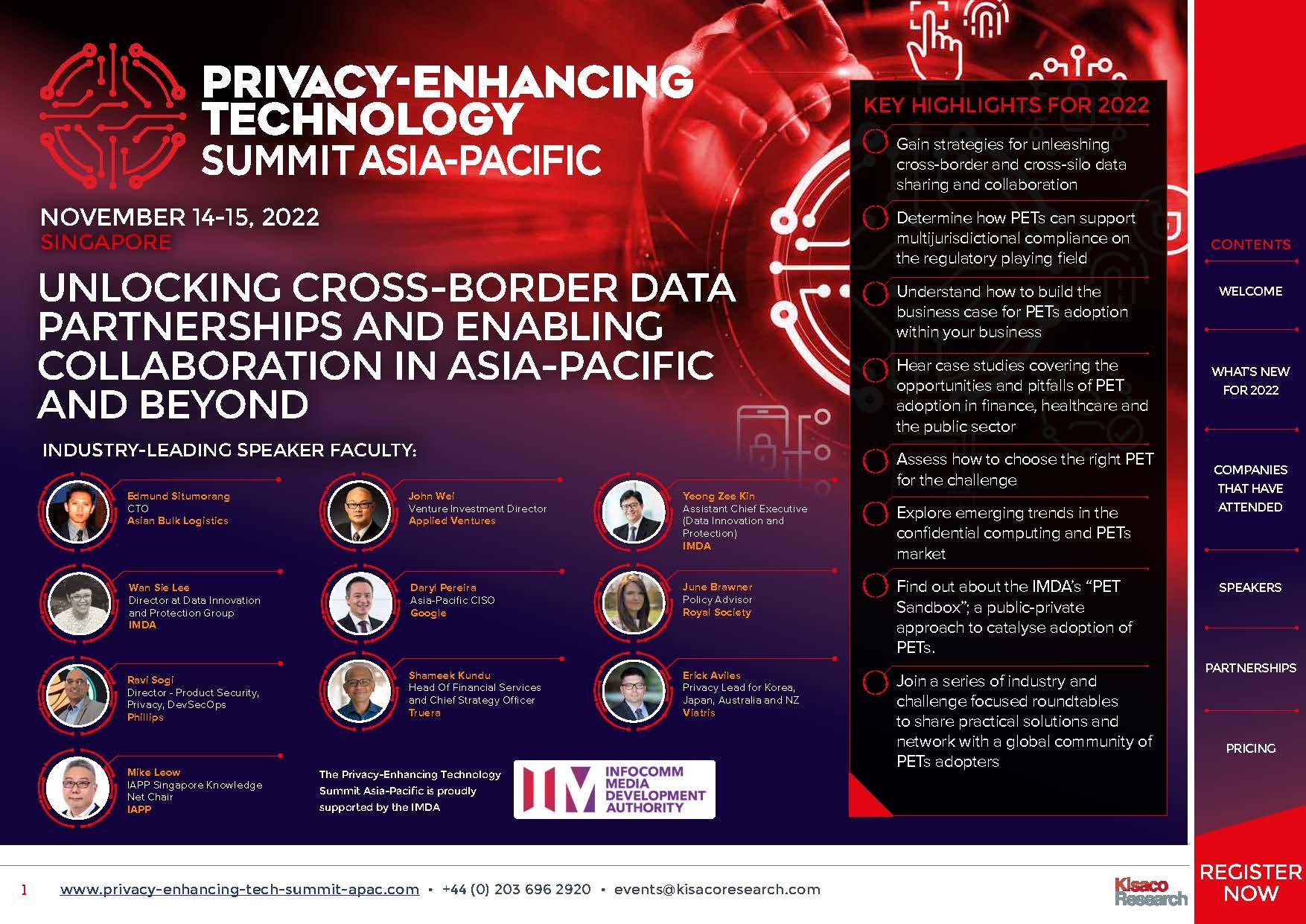 Download Information Pack
Highlights from Zurich and Boston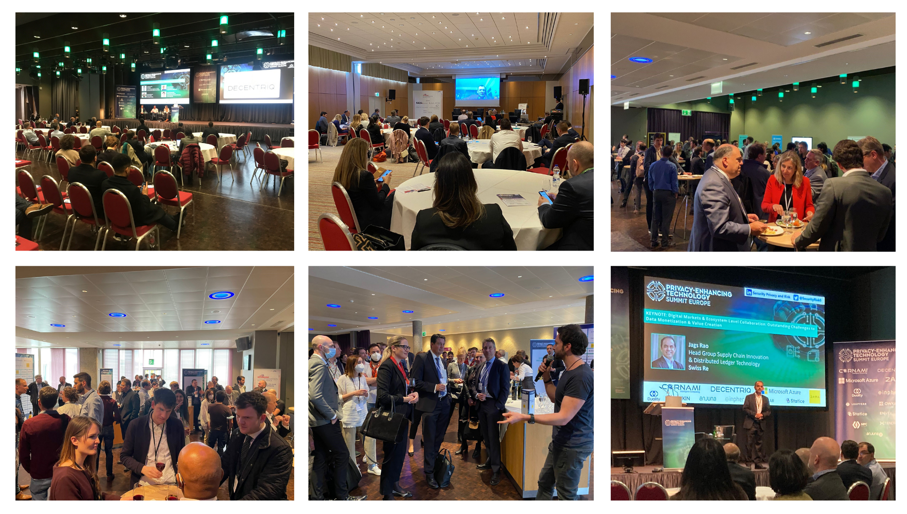 BECOME A PARTNER
Kisaco Research provides the much-needed platform on which industry executives can network, connect and learn from each other as well as meet potential industry partners.
Far from the typical 'meet-and-greet' exhibition experience, you – as a sponsor or exhibitor – will be positioned as a partner of the event with a focus on the benefits of your product and brand, rather than just a name on an exhibition list.
With our extensive marketing experience and strategy, your partnership with Kisaco Research will grant you a sponsorship package that is an extension and enhancement of your current marketing and branding efforts. We value your ROI and will work with you directly on your specific goals and targets – that's why we take special care in finding the most relevant end-users to attend, so that your financial and resource investment is smartly allocated.
Find out more by calling us at +44 (0) 20 3897 6821, email [email protected] or downloading our agenda and clicking the "Interested in Sponsorship" box below.
Previous attendees include:

Conference Packages
Sending Your Team? Group Discounts Available!
Applicable for Primary Market, Service Provider and Industry Rates Only. Not available for Academic or 'Start-Up' rates
Book a Team of 3+ - Save an Additional 10% Off
Book a Team of 5+ - Save an Additional 15% Off
If you would like to register a team of 3 or more, please email [email protected] for your discount coupon code before registering. PLEASE NOTE: Discounts cannot be combined with Early Bird Pricing or any other discount or offer. If you have any questions about your registration, please call us on +44 (0)20 3696 2920
We accept the following cards through Stripe:
Preparing registration...